Background information on IPS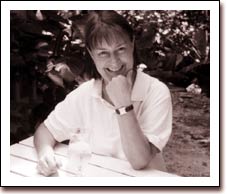 IPS was founded by Jenny Lyon, a British Educational Psychologist, in 1995. Since this date, IPS has organised national and international training days and conferences, primarily in the UK, Ireland and Switzerland, with more than 7,000 delegates attending from a total of 48 countries. The satisfaction rate for both the content and performance of our key speakers' presentations averages 92%. IPS also publishes and distributes relevant publications and assessment materials.
Jenny Lyon is currently involved with her opening her specialist clinic for special needs in Hurstpierpoint, West Sussex, England (1hr from London, 10mins from Brighton, 20 mins from London Gatwick Airport). Her website can be found here.
IPS is committed to providing high-quality training and information based on current research findings. Our website is intended to facilitate this process.