IPS Speaker – Jenny Lyon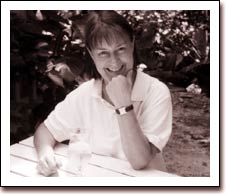 Jenny Lyon (Chartered Psychologist, Visiting Research Fellow, University of Sussex)
Jenny Lyon is a Chartered Educational Psychologist, specialising in the assessment and treatment of developmental disorders and
social/emotional/behavioural difficulties.
Jenny had 15 years of teaching experience before qualifying as a psychologist, and she established the first dyslexia support service at Aiglon College in Switzerland. Jenny has since worked for a number of international schools in Switzerland. She was also employed by East Sussex County Council (UK), to develop a specialist AD/HD Clinic. In addition, she is a visiting research fellow at the University of Sussex, where she has interests in AD/HD, dyslexia, reading comprehension and multi-lingualism. Over the last ten years Jenny has lectured to over 7,000 European teachers, psychologists and health professionals regarding the nature, identification and management of Developmental Disorders.